Structure Report Browser
Structure report browser can open a DICOM Structure Report file and display it in a browser window. Because the display is in html format, the display can be customized easily.
Structure report browser can print the structure report to a standard printer.
Download the Structure Report Browser for free.
Sample of the structure report browser's display for a DICOM structure report file.

Using the scroll bar to view more.
It can be customized to view images embedded in the structure report.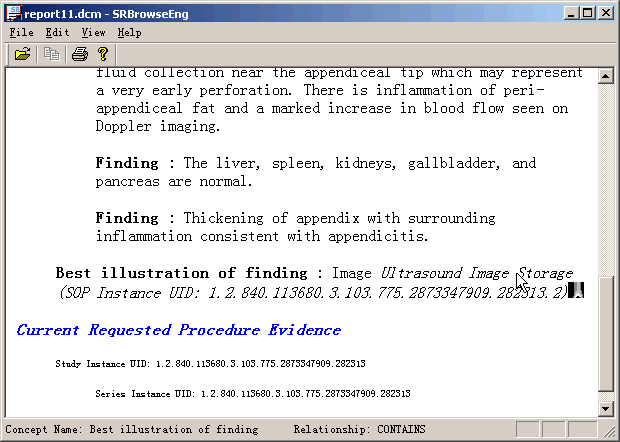 Image would be retrieved from the server using DICOM C-Move service. Contact us for this customization.
Concept name and relationship is displayed in the status bar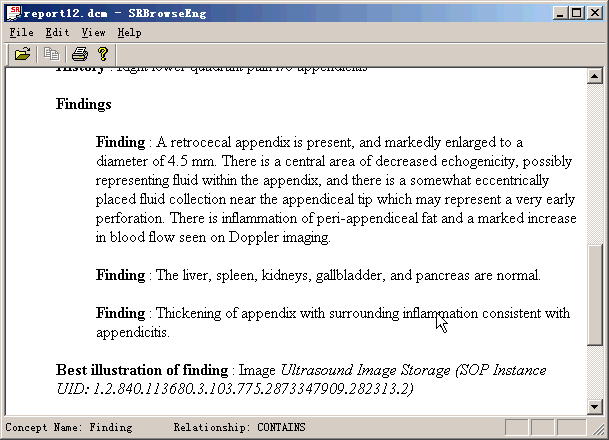 Sub node of continue nodes is displayed in a popup window and continue nodes can be expanded.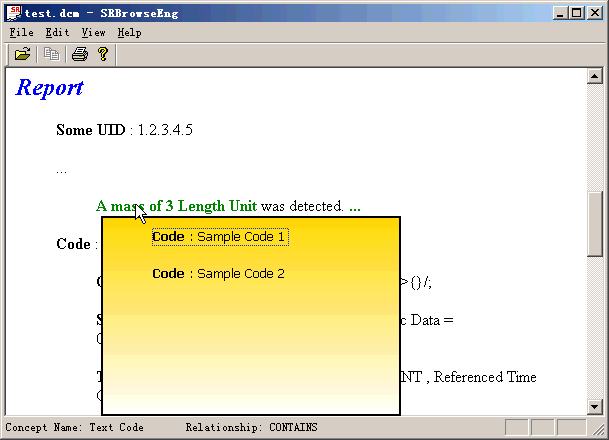 Go to reference by a single click.