DICOM Anonymizer&Masker
Free download 30 day trial, ask service@dicomtool.com for Product ID.
To purchase DICOM Anonymizer&Masker, click here.
Main features:
Anonymize any Data Element: user can define a list of elements to be anonymized.
Rich anonymization methods: delete, insert, replace, numbering label or make initial for person name, offset date and time, move date and time to now or January 1st, round age to age group, and dynamic generate UID, etc.
Anonymize annotations burned in image pixels and/or overlays: user can specify different anonymization region for different images/overlays (specified by a series of criteria, e.g. Modality=CT, Rows=512 etc.). It can even anonymize pixel data/overlays embedded in a sequence element.
Support RLE, Jpeg compressed images.
Optionally delete all private elements and/or all overlay elements.
Optionally anonymize all person name element with defined methods.
Anonymize single files, directory, subdirectory and DICOMDIR and keep them consistent.
Anonymize file names and folder names.
Anonymize XML file.
Export/import anonymization templates.
Export/import anonymization value maps.
Rich log to tell you which element and what value is anonymized from and to.
Autocomplete DICOM dictionary lookup.
Download the help file for the details:
Element anonymization setting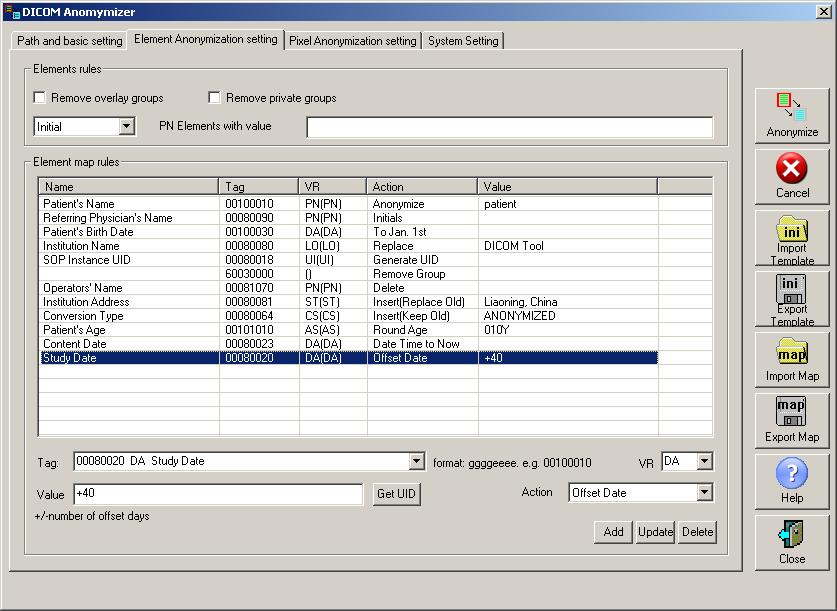 Pixel anonymization setting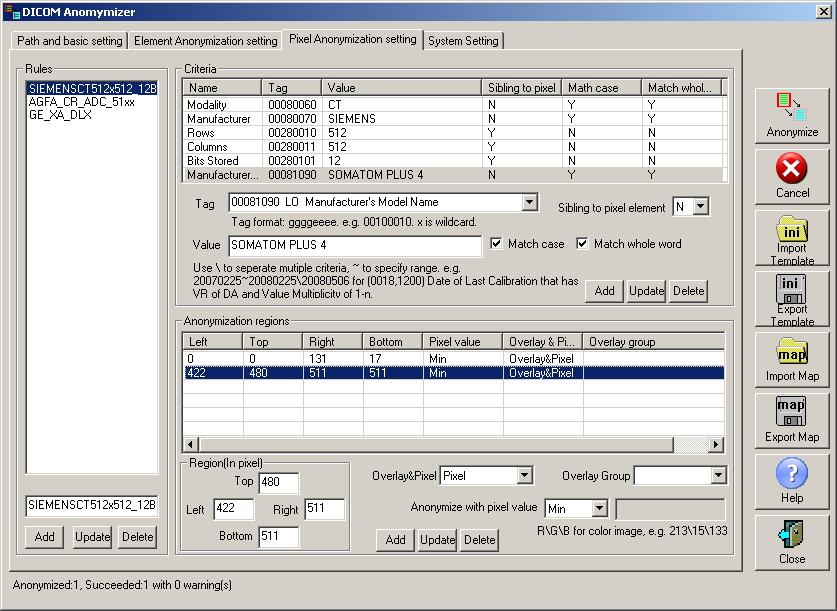 Path and basic setting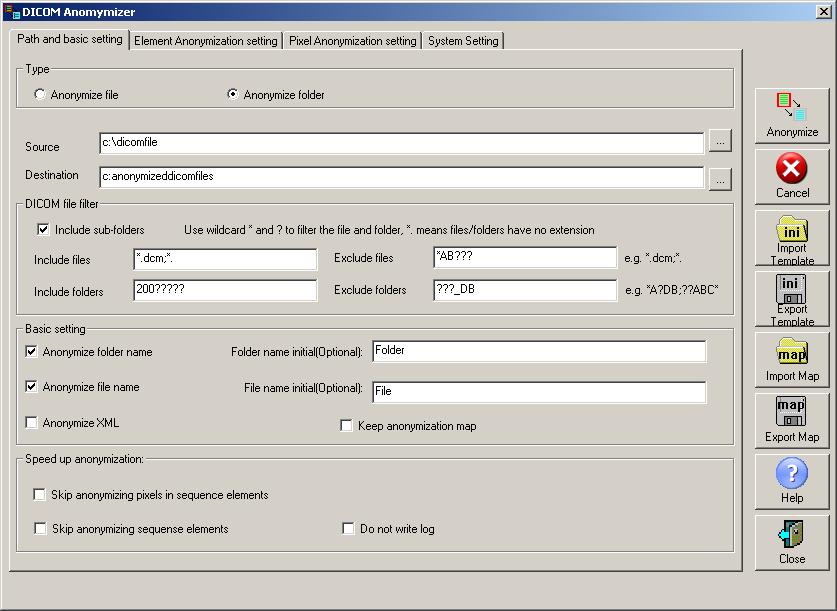 System setting